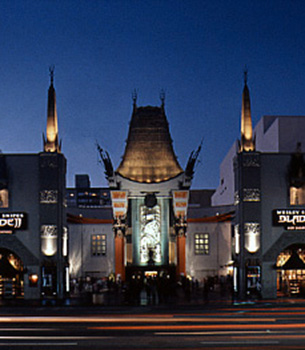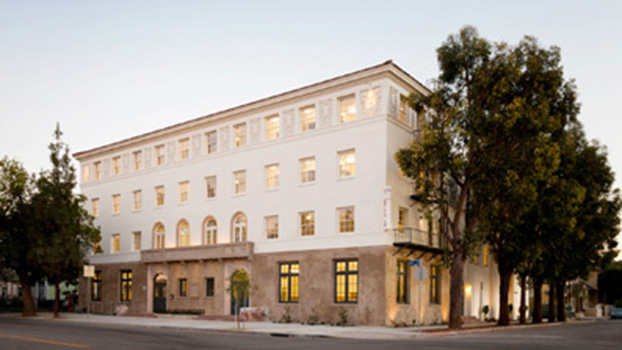 New life for old buildings
In 2001 the Chinese Theatre, perhaps Los Angeles's most visited tourist attraction, emerged from decades of obscurity behind commercial signage and awnings. HRG assisted Mann Theatres and Behr Browers Architects in that work. Sadly for historic theatres, single screen houses are failing to draw audiences, compared to cineplexes, and large chain exhibitors compete fiercely for the most popular new blockbuster movies. Currently, new owners Elie Samaha and Don Kushner are seeking a viable economic future for the "Chinese" by installing a new digital IMAX projector and projection screen. The leading edge technology is exclusive to very few venues, and will therefore draw the attention of studios, directors, and moviegoers. The only major alteration required is more steeply raked seating; this is a reversible change to the auditorium floor—a floor that has been previously altered. Later this year moviegoers will experience the best in screening technology, and the symbol of Sid Grauman's showmanship will live on.
HRG has worked for years with the team that just completed restoration and adaptive reuse of the 1926 
28th Street YMCA
 designed by Paul Revere Williams, FAIA, a leading Los Angeles architect, and the first African American member of the American Institute of Architects. The project is developed and owned by Clifford Beers Housing, led by James Bonar, FAIA, and designed by Koning Eizenberg Architects. There are now 24 studio apartments in the historic building and a new rear wing of 25 apartments for low-income adults and youths transitioning from homelessness. The project saves a neighborhood icon from blight and potential demolition, providing an anchor for maintaining and improving an area of historic homes and streetscapes.