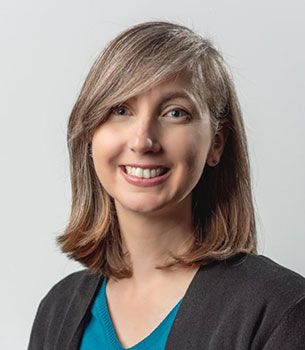 Kristen Norton joins the HRG Team!
Historic Resources Group is very pleased to welcome Kristen Norton to the HRG staff as our new Development Manager/Associate Historian. Kristen has a master's degree in Historical Administration and Public History from Florida State University. Previously, Kristen served as the Development Director at Pasadena Heritage, and she currently volunteers on the Monrovia Historic Preservation Group Board of Directors as their Membership Chair. Prior to working in historic preservation, Kristen worked for a variety of non-profit organizations, including the Arizona Aerospace Foundation, and the Institute on World War II and the Human Experience. Kristen's new role at HRG will utilize her skills as a public historian and researcher, as well as her experience in developing and fostering relationships with clients and the greater preservation community.
HRG's COVID-19 Updates
Dear Clients, Colleagues, and Friends:

We want to let you know that although HRG staff is working remotely, we are fully operational and committed to serving you and your projects. We are limiting in-person meetings, but we are all available via email, phone, and video conferencing. During this time, email will be the best way to contact us but we will be regularly checking phone messages as well and will follow up accordingly.

As always, we are focused on keeping your projects moving and remaining responsive to our work, while doing our part to keep our staff safe and reduce the spread of COVID-19.
Please feel free to contact us if you have any questions.
Happy Holidays from Historic Resources Group!
To all of you from all of us at HRG, we wish you a warm, wonderful holiday season filled with friends and family, happy moments, observing old traditions, and building new ones.
This holiday season, we are grateful to be celebrating 30 years in business, working with clients old and new, and all we've accomplished together.
Cheers to continued friendships, collaboration, and success in 2020!
We invite you to follow Historic Resources Group
@hrgpreservation on Instagram and Twitter.
Historic Resources Group Celebrates 30 Years of Preservation Practice
As Historic Resources Group enters its 30th year, we look forward to providing historic preservation services and continued collaboration with our clients and colleagues for many years to come. View our 30th Anniversary slideshow.
Historic Resources Group changes leadership without changing at all.
Christine Lazzaretto
Managing Principal
Paul Travis, AICP
Managing Principal
Andrea Humberger
Business Operations Principal
Peyton Hall, FAIA
Principal Architect
John LoCascio, AIA
Principal
Kari Michele Fowler
Senior Preservation Planner
Laura Janssen
Senior Architectural Historian
Heather Goers
Architectural Historian
Robby Aranguren
Planning Associate/GIS Specialist
Molly Iker-Johnson
Associate Architectural Historian
Holly Kane
Development Manager/Associate Historian
Christy Johnson McAvoy
Founding Principal