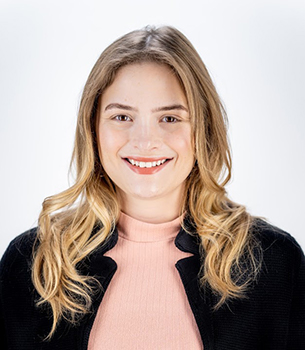 Welcome, Anna!
Historic Resources Group is pleased to welcome Anna Marcum to the team, as our new Business Development Manager. Anna has a Master of Preservation Studies from the Tulane School of Architecture in New Orleans, where she was the 2017 recipient of the Ann and Frank Masson Graduate Research Fellowship. She has a Bachelor of Arts in Art History from Barnard College of Columbia University. Previously, Anna worked with the Vieux Carré Commission in New Orleans and Historic New England in Boston. Prior to earning her Master's degree, Anna was a Gallery Associate at P.P.O.W. Gallery in New York, where she was responsible for marketing, promotion, and social media.
Anna's new role as HRG's Business Development Manager will combine her knowledge of historic preservation with her marketing skills. Anna can be reached at anna@historicresourcesgroup.com or 626-793-2400 x115.
Historic Resources Group changes leadership without changing at all.
Christine Lazzaretto
Managing Principal
Paul Travis, AICP
Managing Principal
Andrea Humberger
Business Operations Principal
Peyton Hall, FAIA
Principal Architect
John LoCascio, AIA
Principal
Kari Michele Fowler
Senior Preservation Planner
Laura Janssen
Senior Architectural Historian
Heather Goers
Architectural Historian
Robby Aranguren
Planning Associate/GIS Specialist
Molly Iker-Johnson
Associate Architectural Historian
Holly Kane
Development Manager/Associate Historian
Christy Johnson McAvoy
Founding Principal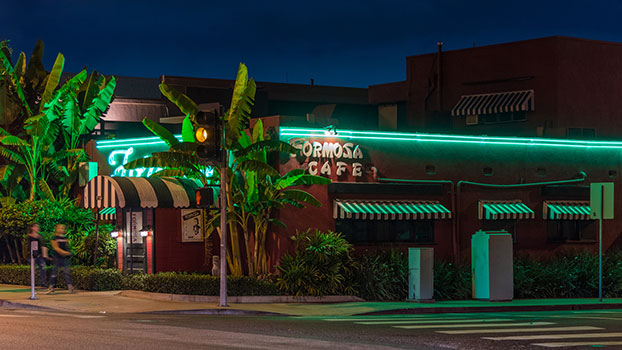 Cast Your Vote – Help Save the Formosa Café!
West Hollywood's Formosa Café is one of twenty-five projects on historic Main Streets across the country competing in the Partners in Preservation: Main Streets Program. This program provides funding for rehabilitation work, determined by popular vote, with the online voting portal hosted by National Geographic. The beloved Formosa Café, which opened in 1925 on Route 66, will be rehabilitated if funding is received, preserving an icon for future generations. Located across the street from a major movie studio, the Formosa was a favorite of numerous celebrities, as well as mobsters. Threatened by development pressures, places like the Formosa Cafe are exceedingly rare today. This project will help its owners keep the building alive. Log on and cast your vote daily between now and October 31, to help the Formosa, shuttered since December, win much-needed funding!
Photo credit: Formosa Café by Sue Hwang.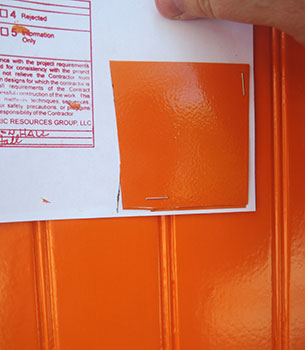 Historic Angels Flight Railway Back in Business
Los Angeles's beloved 1901 Angels Flight funicular is once again ferrying passengers up and down Bunker Hill. Mayor Eric Garcetti and civic leaders celebrated by taking the first ride. Originally located beside the Third Street tunnel, Angels Flight was dismantled and went into storage in 1969, finally reopening in its present location in 1996. During the 1995-96 restoration process, HRG provided treatment recommendations and assisted with maintaining authenticity in materials and finishes. As part of the recent repairs and rehabilitation, HRG worked with the new operator, ACS Infrastructure Development, Inc., and KC Restoration to provide specific treatment recommendations and historic paint analysis. HRG's recent work on the project provided for a reunion with John Behnke and John Welborne who continue to play a large part in the ongoing restoration and operation of Angels Flight.
Large image: Angels Flight on a test run in August 2017.
Small image: Historic paint analysis matching for Angels Flight performed by HRG, 2017.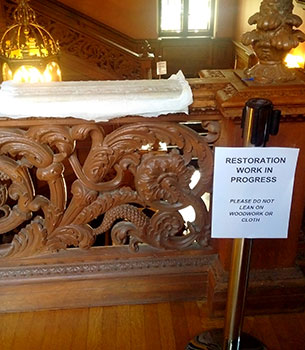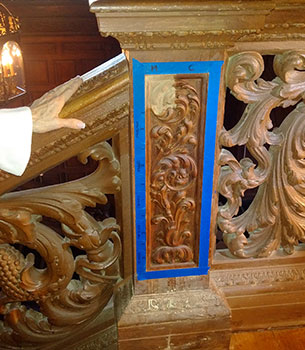 Greystone Mansion Master Planning
Greystone Mansion was designed in 1929 by master architect Gordon Kaufmann for Ned Doheny, son of oil tycoon Edward L. Doheny. The City of Beverly Hills purchased the property in 1965, and maintains the property as a park and event venue. In 2007, HRG worked with the City to complete a rehabilitation and marketing strategy document (titled "Historic Greystone: A Vision for the Future"). The core concern was how to preserve the historic integrity of the site while providing for increased demand and changing needs. Recognizing the need for a comprehensive approach to maintenance, the City contracted with HRG in 2016 to produce the "Doheny Greystone Mansion Master Plan for Maintenance and Restoration," which provides a comprehensive list of tasks so the City and Friends of Greystone are better equipped to continue to restore and maintain this historic property. One of the first tasks undertaken as part of the implementation of the Master Plan is an in-depth investigation of the wood and finishes at the grand hallway, under the leadership of Williams Art Conservation and with funding support from the Friends of Greystone.
Images: Restoration of wood features according to "Doheny Greystone Mansion Master Plan for Maintenance and Restoration" at Greystone Mansion in Beverly Hills.