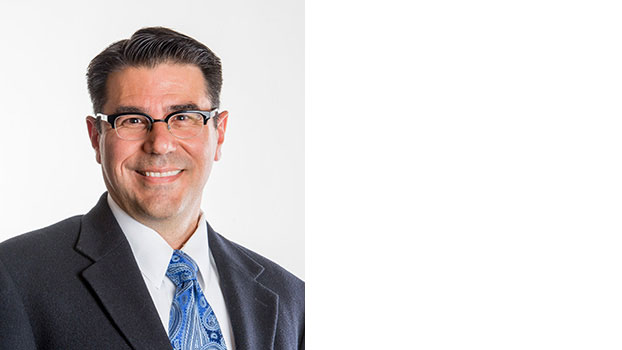 John LoCascio, AIA, Promoted to Principal
John LoCascio, AIA, has been promoted to Principal, having previously served as Senior Architect. John joined the firm in 2011 while completing his Master of Heritage Conservation degree at USC. A practicing architect for more than 20 years, John brings together technical skills and expertise in historic preservation. John will provide leadership on issues related to preservation architecture, technology, and building conservation. He provides design and construction monitoring services, and manages historic structure reports, federal historic rehabilitation tax credit projects, and paint and materials sampling and analysis. Congratulations, John!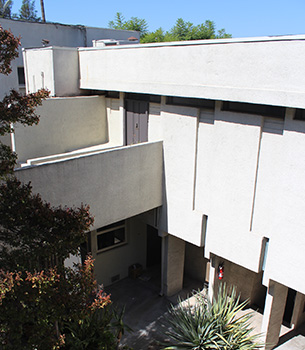 Modern Masters Recognized
This spring, Historic Resources Group successfully nominated works by two pioneers of Modern architecture in Los Angeles – Rudolph Schindler and Richard Neutra – for designation as Historic-Cultural Monuments: Schindler's Sachs Apartments (1927-1939) in Silver Lake, and Neutra's Samuel Miller House (1951) in Beverly Grove. Schindler designed the Sachs Apartments over a period of twelve years for artist and color consultant Herman Sachs. The complex, with its clusters of cubical masses stepping up the steeply sloping hillside lot, flat roofs, unadorned plaster wall surfaces, and large expanses of glass, is an exceptional example of Schindler's early adaptation of International Style architecture for residential structures in Los Angeles, and exhibits many of the features that Schindler pioneered and developed throughout his career. The Samuel Miller House is an excellent example of Neutra's post-World War II residential work, reflecting the regional variation on Modernism that characterized domestic architecture in Southern California from that period, and of which Neutra was an influential proponent. Both nominations were enthusiastically approved by unanimous vote by the City's Cultural Heritage Commission.
Image left: Samuel Miller House, Richard Neutra, 1951.
Image right: Sachs Apartments, Rudolph Schindler, 1927-1939.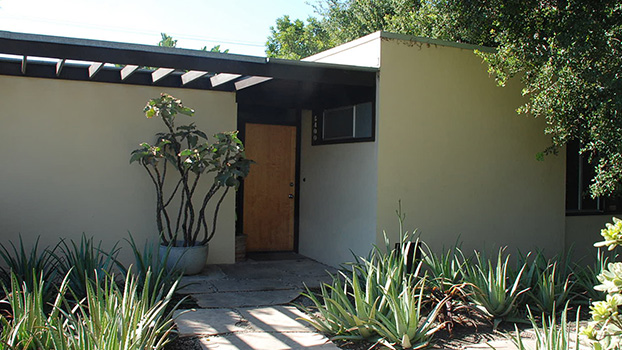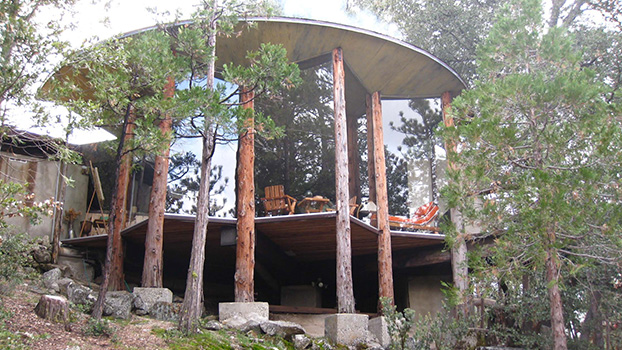 National Register Listing for Lautner Residences
In May 2016, eight residences designed by architect John Lautner were listed in the National Register of Historic Places. During his 60-year career, Lautner designed some of the most noteworthy and iconic residences in Southern California, boldly experimenting with form, materials, and construction techniques. Trained by Frank Lloyd Wright, Lautner maintained throughout his career an interest in Organic architecture and a connection to nature, balanced with the specific needs of the site and the client. At the time of his death in 1994, Lautner was widely recognized as a master architect who made important contributions to the Southern California architectural landscape. The nomination of these eight properties is part of a larger effort to recognize Lautner's work, which included the preparation of a Multiple Property Documentation Form that outlines his influence and significance in Southern California, and will allow for the designation of additional properties designed by the architect in the future. The nominations were developed by students at the California State Polytechnic University, Pomona under the guidance of Professors Lauren Weiss Bricker and Luis Hoyos, and finalized and submitted by HRG. The Lautner Foundation, and in particular Karol Lautner Peterson, provided guidance and support throughout the project. 
Image: Pearlman Mountain Cabin (1957), one of eight residences designed by John Lautner, recently listed in the National Register.
Photo credit: Cal Poly Pomona.
Historic Designation Approved for former Glendale Sanitarium
On behalf of the Friends of Rockhaven, HRG successfully nominated the Rockhaven Sanitarium, located in Glendale, for listing in the National Register of Historic Places. Rockhaven was founded in 1923 by Agnes Richards, a registered nurse who was inspired to found her own institution when she became discouraged by the way women with mental illness were treated by large, state-run facilities. Richards' vision was to create a peaceful, homelike setting where women could be cared for surrounded by gardens and lush landscaping. Rockhaven was one of the earliest woman-owned, women-serving, private sanitariums for mental health treatment in the nation. Richards remained actively involved in the facility until her death in 1967. Rockhaven was run by Richards' granddaughter until 2001. Rockhaven is one of the best remaining examples of an early 20th century healthcare facility, and it represents a small but significant movement that sought to improve the conditions of mentally ill women during the period. 
Image: View of the Oaks Cottage and surrounding landscaping at Rockhaven Sanitarium.
Photo credit: Friends of Rockhaven.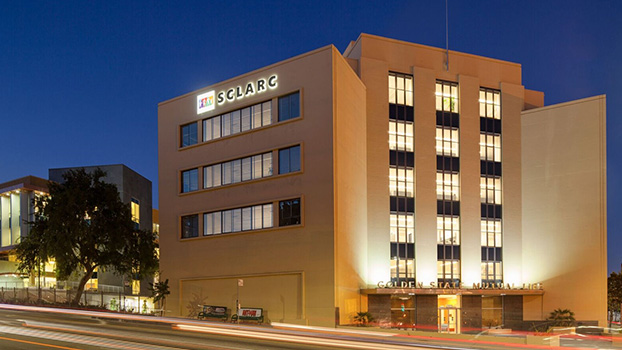 Congratulations to New CPF Board Member Christine Lazzaretto!
HRG Principal Christine Lazzaretto was recently elected to the Board of Trustees of the California Preservation Foundation, the statewide nonprofit organization dedicated to the preservation of California's built environment. Christine has served on the CPF education committee for the last two years, helping to organize workshops on preservation-related topics throughout the state.
The next CPF educational workshop, "CEQA: How it Really Works," will take place from 9:00 am – 4:00 pm on May 25. It will be held at the former Golden State Mutual Life headquarters (now SCLARC) designed by Paul R. Williams in 1949 and located at 1999 W. Adams Boulevard in Los Angeles. Adopted in 1970, the California Environmental Quality Act is a critical tool for protecting the state's historic resources. All projects undertaken by a public agency, and many projects undertaken by private parties, are subject to CEQA review. Despite its widespread and effective use as a preservation tool, it is frequently misunderstood or misinterpreted. The workshop will explore CEQA from different perspectives: historic preservation professionals, City staff members, land use attorneys, and preservation advocates. Through a series of case studies, participants will discuss the strengths and limitations of CEQA in evaluating project impacts on historic resources, implementing appropriate mitigation measures, and advocating for historic properties. Speakers include HRG Principal Christine Lazzaretto; Nicole Hoeksma Gordon, Esq., The Sohagi Law Group, PLC; Adrian Scott Fine, Director of Advocacy, Los Angeles Conservancy; and Ken Bernstein, Principal City Planner, City of Los Angeles. For more information and to register for the workshop, please go to the CPF website.
Image: Golden State Mutual Life Insurance, Paul R. Williams, 1949.
Photo credit: Paul Turang Photography.