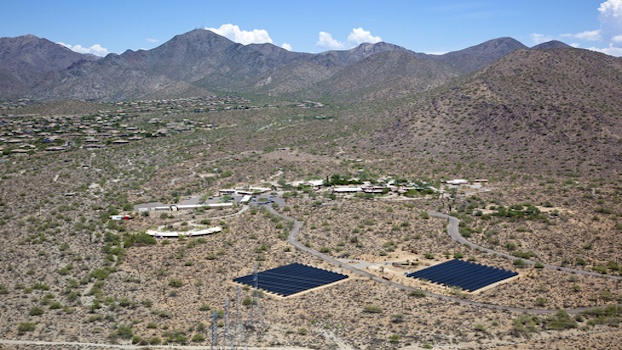 Sustainability & Historic Preservation: the Wright Way
Peyton Hall, FAIA, initiated the AIA's Taliesin Colloquium, hosted by the Frank Lloyd Wright Foundation in Scottsdale, Arizona, as an opportunity for in-depth education in a historic and retreat atmosphere. The 3rd Colloquium, which will be from October 9-11, is a joint effort of the AIA's Historic Resources Committee and Committee on the Environment. The program's title is Whole Building Lifecycle Assessment: New Conversations in Holistic Sustainability and Preservation. All are welcome to register at http://bit.ly/1VwEhwl for a leading-edge look at the practice of "green architecture" alongside cultural resources. Speakers will include Jean Carroon, FAIA, of Goody Clancy; Carl Elefante, FAIA, of Quinn Evans Architects; Fred Prozzillo of the Frank Lloyd Wright Foundation; Michael Gamble of Georgia Tech; Jim Lindberg of the Preservation Green Lab; Stephanie Carlisle of KieranTimberlake; Nadav Malin of Building Green; and Jennifer O'Connor of Athena Sustainable Materials Institute.
Image: Photovoltaic panels at Frank Lloyd Wright's Taliesin West. Photo courtesy of Archinect.
Union Station Master Plan Featured at APA California 2015
Los Angeles Union Station will be the topic of a featured session at the 2015 American Planning Association California Chapter's annual conference. Historic Resources Group Principal Paul Travis, AICP, will join a speaker panel to present LA Metro's recent Master Plan for Union Station and discuss how the concerns of expanded transportation, community revitalization, and historic preservation were integrated through the planning process. APA California 2015 will take place in Oakland October 3rd through 6th. For more information please visit the APA California website: http://www.apacalifornia.org/events/2015-chapter-conference-rooted-authenticity/.
 Image: Union Station, Los Angeles. Photo by John O'Neill.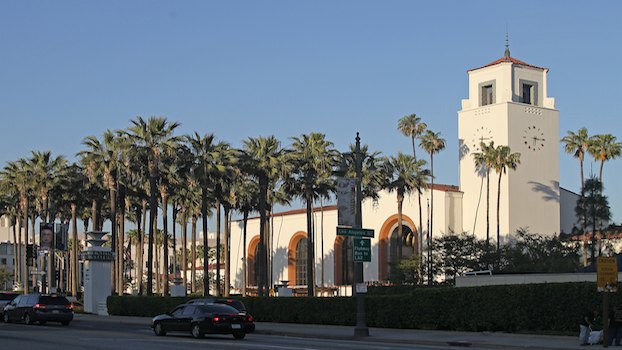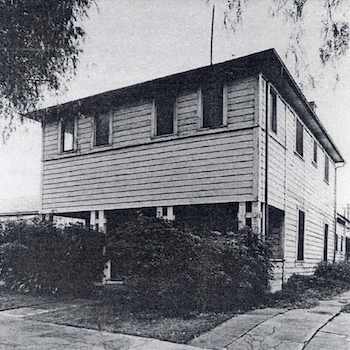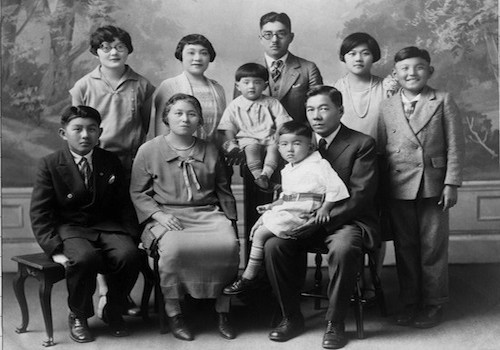 Updates at the NHL Harada House
HRG is working with staff of the National Historic Landmark Harada House on two exciting projects to help ensure its future. The Harada House, located in Riverside, is among the most significant and powerful civil rights landmarks in California. This site and the story of the Harada Family embody local, state, national, and international issues of civil and individual rights, democracy, immigration, assimilation, and citizenship. The physical preservation of the site, including efforts to stabilize the foundation and complete seismic upgrades, began this summer. Plans for educational activities and interpretation of the site are also underway, with a Neighborhood Workshop planned for October 7. Funded by the National Trust for Historic Preservation, the Neighborhood Workshop is part of a larger effort to create a Vision Plan for the site that sets short- and long-term goals, identifies creative and innovative ways to tell the story of the Harada family, and places the Harada House at the forefront of museum education. For additional information, visit the Harada House website: https://www.riversideca.gov/museum/haradahouse/.   
Top Image: Harada House. Historic photo courtesy of Riverside Metropolitan Museum.
Image above left: Harada Family. Historic photo courtesy of Riverside Metropolitan Museum.
Painted Desert Community Complex Brought Back to Life
The Painted Desert Community Complex is an exceptional example of Mission 66, a nationwide infrastructure program undertaken by the National Park Service between 1956 and 1966 that resulted in a radically new Modern style of Park architecture. Prior to that time, visitors' services were scarce or even non-existent in our National Parks and Monuments, which were becoming increasingly popular.  The Park Service hired the firm of Neutra and Alexander, Associated Architects to imagine a new complex for the Petrified Forest National Park. The complex Richard Neutra developed with his business partner, Robert E. Alexander, represented a new and innovative approach to providing visitor services, offices, maintenance, community services, and employee housing all in one location inside a park.
Neutra and Alexander designed a single complex of over 30 buildings as a Modern oasis in the middle of a strange and beautiful geological landscape. The low, crisp lines of Neutra's buildings and the limited color palette of white plaster surfaces with small accents of silver, dark red, turquoise, and yellow were intended to carefully complement and contrast with the rolling hills and valleys that surround it. Over time, changes and repairs were made that gradually altered the complex. One of the most dramatic changes was the decision to repaint the entire complex in the standard tan and brown associated with the more traditional, rustic NPS architecture. 
Historic Resources Group was hired to analyze the paint and restore the original color scheme. HRG's John LoCascio, AIA, completed a detailed analysis of the paint colors and their locations in and around the courtyard, which is the site's primary public space. To learn more and contribute to the ongoing rehabilitation effort, please go to the National Trust for Historic Preservation's project website: http://savingplaces.org/treasures/painted-desert-community-complex
Image: John LoCascio, AIA, of HRG takes a paint sample at the Painted Desert Community Complex.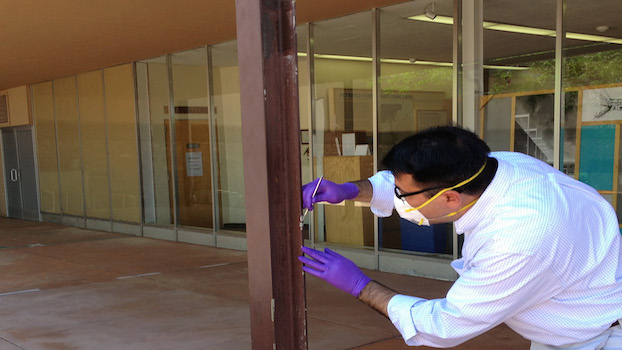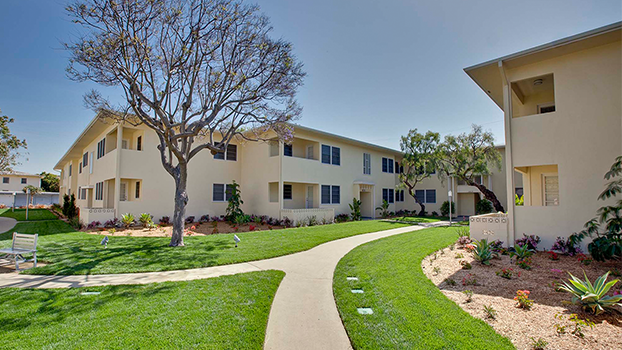 HRG wins Los Angeles Conservancy awards.
Historic Resources Group was the historic preservation consultant on two teams that won 2015 Los Angeles Conservancy Preservation Awards. HRG prepared the federal historic tax credit certifications for both the Lincoln Place apartment complex in Venice for Aimco, and the Wallis Annenberg Center for the Performing Arts in Beverly Hills. Lincoln Place is one of the largest post-World War II garden apartment complexes in California, and faced an uncertain future for many years when a previous developer made plans to demolish it. Thankfully, now hundreds of residents are able to enjoy expansive green space and sustainable living in historic buildings.  "The Wallis" is an adaptive reuse project that converted the 1934 Beverly Hills Post Office designed by Ralph C. Flewelling into a performing arts theater and education complex. HRG assisted with the formulation of a compatible addition and careful treatment of the Italian revival post office building, submittals to the California Office of Historic Preservation and the National Park Service, and on-the-scaffold monitoring during construction. 
Top Image: Wallis Annenberg Center for the Performing Arts by John Edward Linden.
Image Above Left: Lincoln Place by Luke Gibson.