Molly Iker interns at HRG.
Historic Resources Group had the pleasure of working with intern Molly Iker this past summer, who has since  returned to the University of Delaware to complete her master's degree in historic preservation. Molly is a Southern California native who received undergraduate degrees in history and instrumental performance from Chapman University in Orange before undertaking graduate studies in preservation. At HRG, Molly worked on a variety of assignments, including historic assessments, a historic structure report for a motion picture studio, and National Register nominations for the University of Southern California, a Mid-century Modern house in La Canada-Flintridge, and a 1920s school in Orange County. Molly was a great asset to the office, and we wish her the best as she completes her studies.
Principals and staff teach at USC.
Historic Resources Group has a long history of involvement with the Heritage Conservation program at the University of Southern California, which can count several HRG principals and staff among its faculty and graduates. At this year's 22nd Annual Fundamentals of Heritage Conservation Summer Course, Principal Architect Peyton Hall, FAIA, gave several lectures on architectural materials conservation, including one at Frank Lloyd Wright's Freeman House and one at the Wallis Annenberg Center for the Performing Arts. Principal Christine Lazzaretto spoke on conservation policy and planning, including discussions of Section 106 review, the California Environmental Quality Act (CEQA), and Environmental Impact Reports (EIRs). Finally, Senior Preservation Planner Kari Fowler gave a presentation about SurveyLA and the growing use of GIS database systems in conducting fieldwork for historic resource surveys.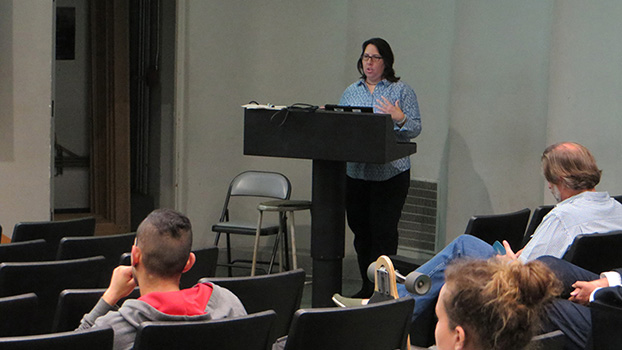 Celebrate an iconic Los Angeles landmark!
Los Angeles Union Station celebrates its 75th Anniversary this month. Historic Resources Group continues work on the Union Station Master Plan serving as historic preservation consultant for the Master Plan team. Scheduled for completion in autumn 2014, the Master Plan will help guide expanded transit operations and future development at the station.
Paul Williams-designed residence is designated.
Historic Resources Group successfully nominated the Hunt Residence, located on Oakmont Drive in Brentwood and designed by Paul R. Williams, as a City of Los Angeles Historic-Cultural Monument. The nomination was initiated by members of the community who were concerned about the proposed demolition of the property. Williams designed the residence in 1940 for Nelle Payton Hunt, a recent widow who was looking to downsize from her grand residence in Berkeley Square. The Hunt Residence was designed specifically for the site and to suit the needs of the client, while reflecting Williams' aesthetic and the development of his design theories in the middle years of his career. Extraordinary care was taken in the siting of the residence on the lot, and it exhibits the quality of design and detail for which Williams is known.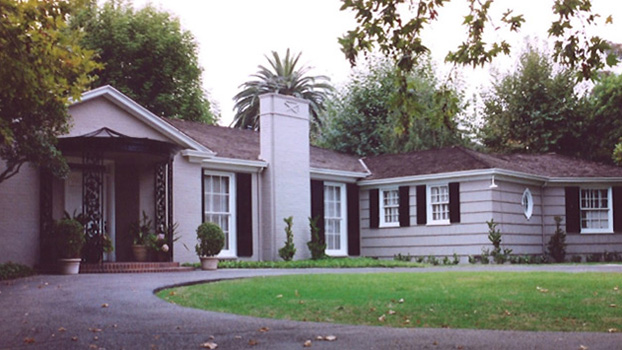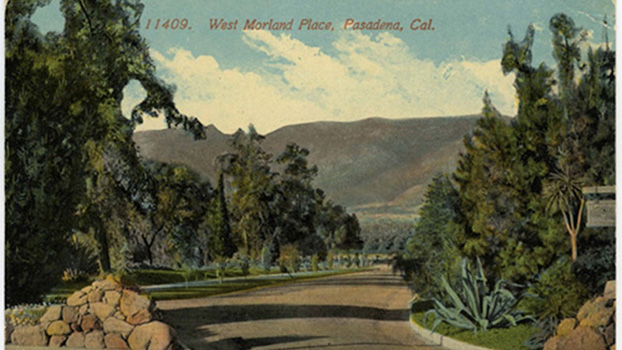 HRG coordinates new landscape plan for the Gamble House.
Historic Resources Group has been hard at work on a Cultural Landscape Report for the celebrated Gamble House, Greene & Greene's Arts & Crafts masterpiece in Pasadena. The report will document the history and significance of the landscape surrounding the iconic house and provide appropriate treatments for its continued use, maintenance, and rehabilitation. Our research continues to reveal interesting and little-known facts about the property. It is well-known, for instance, that the Gamble House was commissioned by Proctor & Gamble heir David Berry Gamble and wife Mary as a refuge from the severe Midwestern winters characteristic of their primary home in Cincinnati. Less known is the fact that several unusually harsh winters in Pasadena between 1911 and 1914 largely destroyed the original plantings of the Gamble House landscape which had to be almost completely replaced.